A Captivating Spring Wedding at Peterloon Estate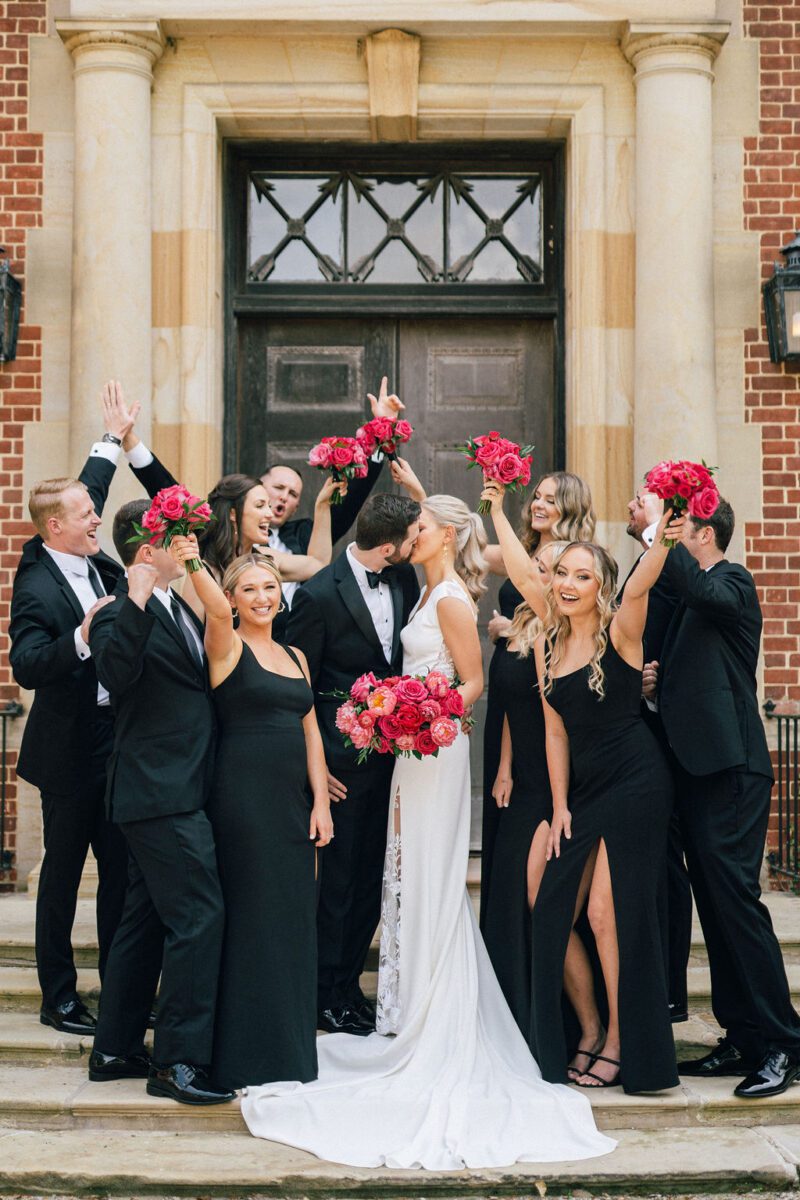 We are excited to share images from this spring wedding at Peterloon Estate. At this wedding, classic elegance meets bold statements. All the exquisite details transformed this picturesque venue into the perfect backdrop for an unforgettable celebration. From the monochromatic color scheme to the classic bouquets and the breathtaking hanging floral design, every element was carefully curated to create a timeless look and statement.
Embracing Bold Pink Blooms:
In this unforgettable wedding, one color took center stage: bold pink. Vibrant and captivating, the blooms showcased a narrow range of shades. This styling choice adds depth and dimension to the design. The monochromatic palette created a visually striking display that instantly caught the eye and left a lasting impression.
Classic Bouquets with a Twist:
The bride's choice of classic, more rounded bouquets added a touch of sophistication to the bridal party. Crafted with attention to detail, the arrangements featured an assortment of pink blooms, each carefully selected to create a refined and elegant look. The structured form of the bouquets exuded timeless beauty, perfectly complementing the wedding's theme.
Making a Statement with a Hanging Floral Design:
As guests arrived at the reception, they were greeted by a truly show stopping centerpiece—a breathtaking hanging floral design. Delicate pink blooms gracefully adorned the space, creating an ethereal backdrop that set the stage for mesmerizing photographs. This captivating installation became an instant conversation piece, infusing grandeur and enchantment into the celebration.
The Intersection of Classic and Timeless:
Through thoughtful styling choices, the bride achieved a perfect balance between classic elegance and bold statements. The monochromatic pink palette, combined with classic bouquets and the awe-inspiring hanging floral design, created an ambiance of refined beauty and charm. This seamless blend of traditional and contemporary elements showcased the bride's impeccable taste and attention to detail.
A Celebration to Remember:
This wedding at Peterloon Estate stands as a testament to the power of a unified vision and the transformative impact of floral design. By focusing on the monochromatic pink color scheme and skillfully arranging the blooms, the bride curated an atmosphere that left a lasting impression. The combination of classic elements with modern flair ensured a celebration that was truly unforgettable.
This spring wedding at Peterloon Estate was the perfect fusion of classic elegance and bold statements. From the captivating bold pink blooms to the classic bouquets and the breathtaking hanging floral design, every aspect was  crafted to create a timeless and remarkable look. Let this enchanting wedding serve as inspiration as you plan your own extraordinary event, where classic elements meet exceptional beauty to create an unforgettable experience.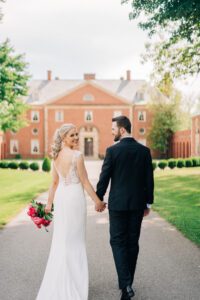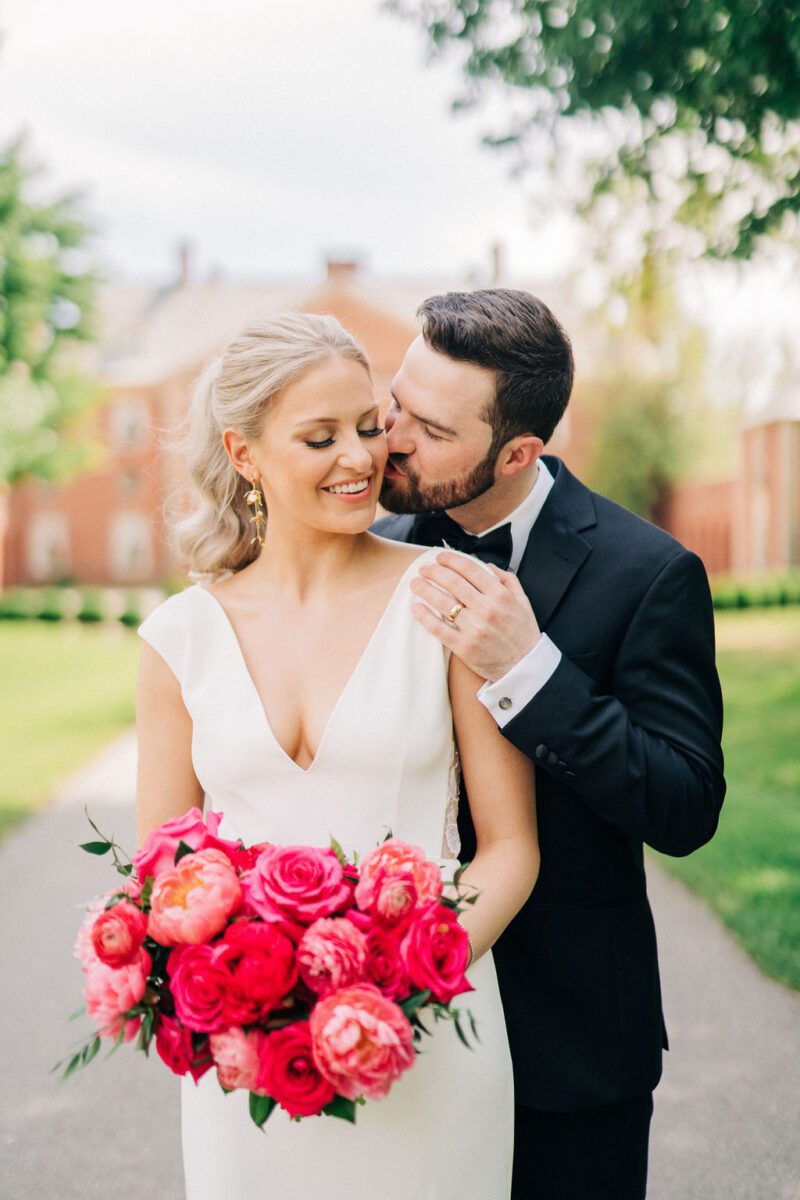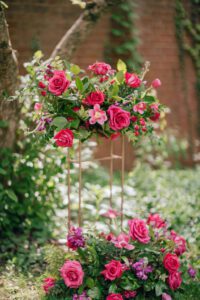 Images by Emma McMahan
Venue: Peterloon Estate
Planner: Everlasting Events