Holiday 2015 Horse Head Wreath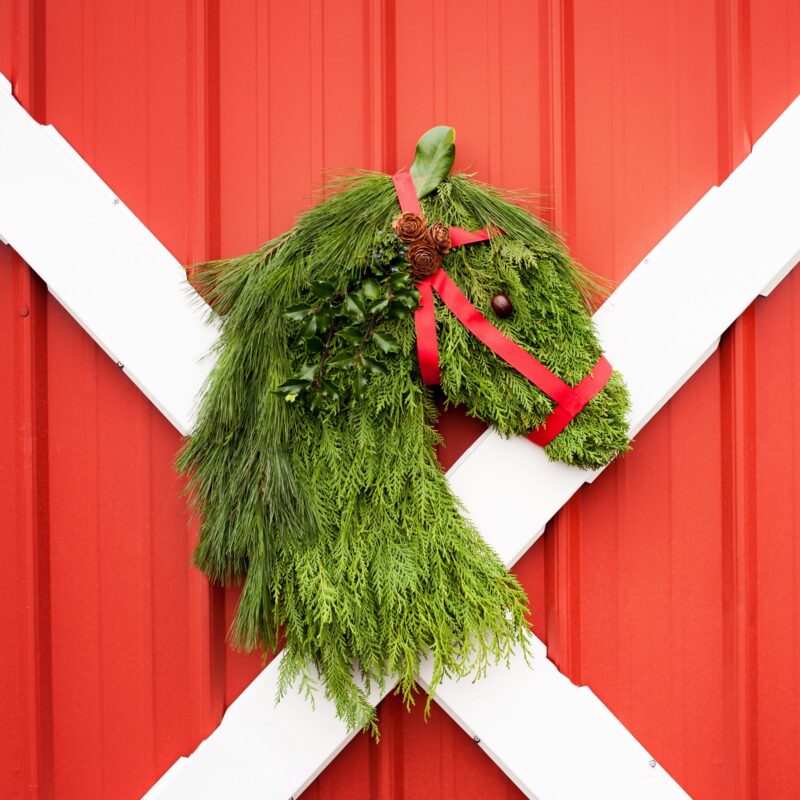 Take a moment and look at our hand made horse head wreath. It is our featured item for the 2015 Holiday Season.  We are pre-selling this item starting today! It is 24 inches tall and 19 inches wide.  It consists of: cedar, white pink, juniper, holly, cedar rose pinecones, red grosgrain ribbon and an Ohio buckeye for the eye.
Call and pre-order today!
Limited Quantities available so call and order yours today!