Volume Gifting for Business & Industry Professionals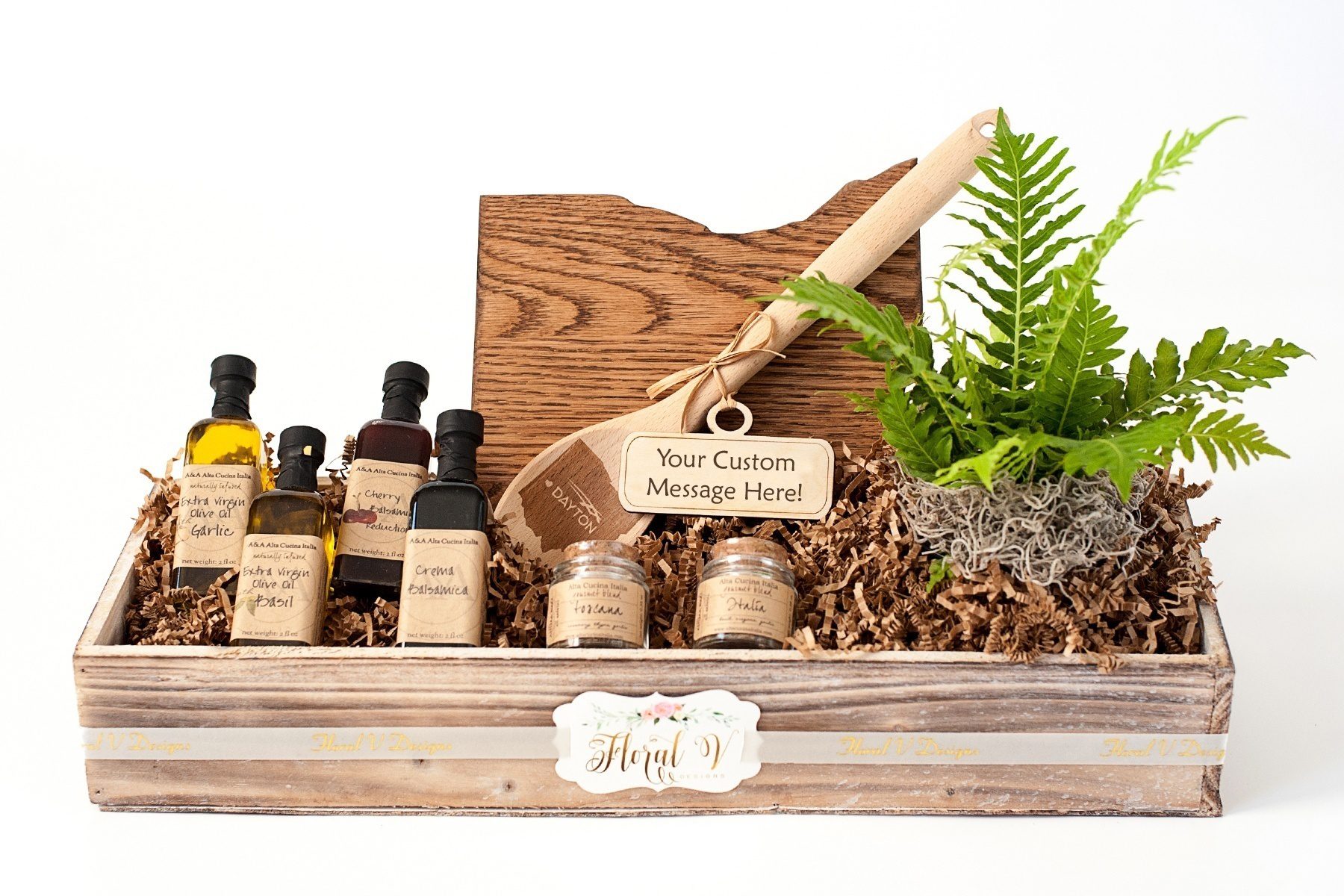 Whether you are a large business looking at Corporate Gifting or a small business that only sends a few per year, we have a program to fit your need. Our clients include event planners to investment firms.
Each gift box is curated with love and care and items may vary based on season or availability; however, the item will be equal or greater value to those shown.
Email today to set up your Dayton Corporate Gifting program.
U.S. Shipping is available for all our collections.

We have corporate gifts for every type of client and employee – from your fashionista friend or holiday hostess to your sports lover or epicurean. From small-scale gifts to tackling your professional large volume gifting, the collections include luxury products such as hand-poured candles, local chocolates, chocolate dipped wine bottles, coffees/teas, and so much more – all beautifully encompassed by the most gorgeous flowers.
Based in Dayton, Ohio, domestic U.S. Shipping is available upon request.
If you're looking for a Dayton Corporate Gifting Program, Elevate your gifting let's work together to create custom gifts all of your needs.
Elevate Your Corporate Gifting
Floral V Designs Gifting Program
Floral V Designs is Dayton's corporate gifting company. The Dayton, Ohio-based brand, founded by Owner & Creative Director, Cady Vance, offers many different custom gifting packages, but our local collections feature only the best from Winan's Chocolates, Bridgewater Candles, and long lasting and beautiful potted plants grown in the US as well as gorgeous bouquets of fresh cut flowers. Because we live a lifestyle of giving, Floral V Designs donates a portion of the proceeds of each sale to charities including local and global missions. When you are working with a company that supports charitable causes, what could be more in the spirit of giving? Inherently, people love positive feedback, reinforcement and the thoughtfulness of a carefully curated gift. Gifting does not have a season, in fact, there's always a reason to show people you are thinking of them when it comes to corporate gifting in Dayton, Ohio and beyond.