Dos and Don'ts from a Cincinnati Wedding Florist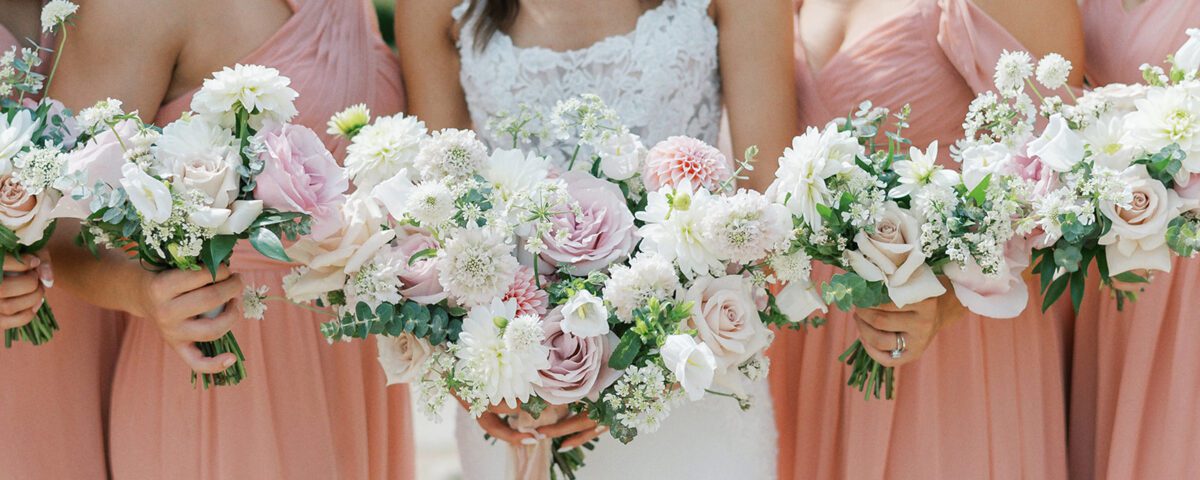 Flowers are a significant part of wedding decor, from the bride's bouquet to the reception centerpieces. However, navigating wedding floral etiquette requires grace and consideration. In this blog post, we'll delve into the dos and don'ts from the perspective of a Cincinnati Wedding Florist, guiding you to make the most of your wedding flowers while ensuring everyone's happiness.
DO: Share Your Vision with Your Florist
Start by having an open and honest conversation with your wedding florist. Express your vision, preferences, and any specific requests you have in mind. By sharing your color palette, theme, and inspiration photos, you'll help your florist understand your style and create arrangements that truly align with your vision.
DON'T: Forget about the Venue
Take a moment to consider your wedding venue. The size and layout of the space can greatly impact the scale and type of floral arrangements you choose. Strike a balance that complements the venue's existing beauty and enhances its natural charm. Avoid overwhelming small spaces with extravagant blooms or having minimalistic arrangements that get lost in a vast ballroom.
DO: Coordinate with the Wedding Party
Ensure that your floral decor harmonizes with the attire of the wedding party. Coordinate the colors, style, and overall aesthetic of the flowers with the bridesmaids' dresses, groomsmen's boutonnieres, and other accessories. This coordination creates a cohesive and visually appealing ensemble, where the floral elements complement and enhance the overall look of the wedding party.
DON'T: Underestimate the Significance of Preservation
Flowers hold sentimental value, and it's natural to desire to preserve a part of your wedding day. Explore preservation options like drying, pressing, or professional preservation services for your bouquet. Discuss these options with your florist ahead of time to ensure they select flowers suitable for preservation techniques. Properly preserved flowers become cherished mementos, evoking memories of your special day for years to come.
Remember, your wedding flowers should enhance the ambiance, reflect your unique style, and show consideration for your guests. By thoughtfully planning and collaborating with your Cincinnati wedding florist, your wedding will be adorned with beautiful flowers that contribute to a memorable and joyous celebration.
Images by Marissa Belle Photography