Your Corporate Event Florist
As your corporate event florist, we are proud to offer several year-round gift giving programs for employees or corporate clients.
Corporate Gifting Programs
Increase morale and show gratitude to your staff and those who are making a difference in your life professionally. Whether it's a gift for new clients, gratitude to loyal clients, an employee retirement, a birthday or employee recognition program, we can provide flowers & gifts that are customized to the recipient.  We can even include your company branding. Simply put…our creative team does what we do best, so you can do what you do best.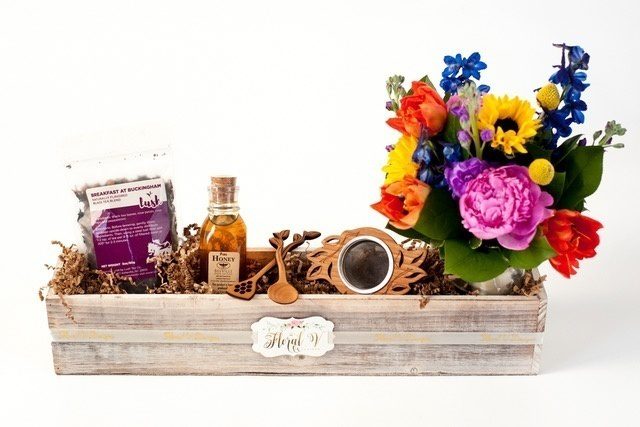 Exceptional Flowers for Corporate Events
Floral V Designs, your corporate event florist, makes designing your next event easy and ensures that it will also be beautiful. We design everything from spectacular corporate dinners, to refined business meetings to memorable grand openings and personalized holiday events, your vision will come to life through the creative expertise of our staff. Check out some ideas we have for your next event!
Brighten Your Office With Flowers
We provide a full menu of office beautification service including delivery of floral and non-floral environments that create a statement, reflect your branding, and brighten and reflect your workspace. We supply florals and decor to offices, hotels, retail shops, restaurants, and many offices across Dayton and Cincinnati, Ohio. 
We offer a weekly delivery service for corporate clients, which takes into consideration seasonality, longevity, and design that are in keeping with your company's brand and vision. 
Featured Corporate Events